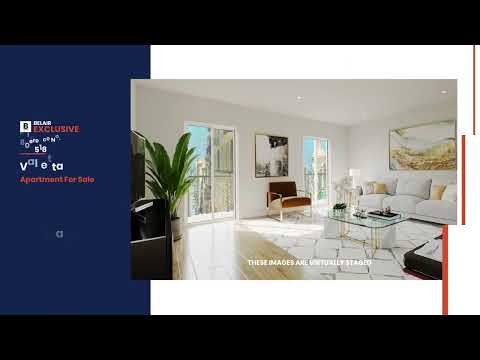 Apartment For Sale
Valletta
Reference No. 805518
€ 660,000
Property Description
Two joined flats at second floor level in a corner building in central Valletta. Total internal 100sq metres comprising of six larger rooms and five smaller ones. Converted for use by current tenant as dental clinic, however would suit offices or residence. Permit and plans in hand to install lift in stairwell. Included in the deed is 3x2m roof room, half the airspace, and a 3x4m room at mezzanine level, the latter is rented to third parties until 2028. Magnificent 24m balcony wraps around the property. The property enjoys beautiful natural light and views down old Bakery Street.
DISCLAIMER
Some renders used in this advert are made to scale using either the property plan or a photo of an actual room or outdoor area. It is only meant to give the viewer an idea of how the property could look once completed. Furniture and fittings are not included.
Details
Unique Selling Point (USP1)
Great location
Unique Selling Point (USP2)
Bright & airy
Unique Selling Point (USP3)
Corner apartment
Unique Selling Point (USP4)
UCA Area
Internal Area
92.00 sq mt
External Area
26.00 sq mt
Property Area
118.00 sq mt
Roof (Use of)
Undivided Share
Disclaimer
The information contained in this website is for general information purposes only. While we endeavour to keep the information up to date and correct, we make no representations or warranties of any kind, about the accuracy, reliability or availability with respect to the website or the information, products, or services contained on the website for any purpose.